FAQ – questions & answers << Advice individual >> Can I get a recommendation?
General advice on the website
Which bridal jewelry is suitable when or for which bridal hairstyle wish, I tell you under Beratung on my website. Note: this information is only available in german at the moment.
Individual advice wanted?
If you don't know which design can be used for your bridal hairstyle or if you vary between several designs and/or generally want to hear my recommendation, I can help you with your choice via e-mail. Feel free to write me a message and if you like, forward me photos, so I can get a better feeling for your dream bridal styling.
Please let me know your wedding date and budget so I can consider your wishes.
When should you get in touch?
A good time to think about hair accessories is when you have found your wedding dress and you have a basic idea for the bridal hairstyle. By that I mean whether it should be an updo or you want to wear your hair half-open, as a romantic braid, etc.
Please plan for consultation, preparation & shipping of the jewelry 2-4 weeks.
What do I need to know from you?
It would be helpful if you could answer the following questions:
What's your hairstyle?
Do you prefer silver or gold?
Can they be real pearls or glass beads?
What about rhinestone? Is it allowed to sparkle?
Do you like my silk flowers?
<< Delivery time >> How fast can you deliver?
Delivery time
The delivery time varies depending on whether jewelry piece is in stock or made to order.
Jewelry ready to ship is marked with a delivery time of 3-7 days within Germany.
Shipping time of Hermes & DHL
You can find the usual processing and delivery time of the shipping service providers here: Payment and Shipping
Do you ship worldwide?
The delivery area
I ship to a few countries around the world.
The countries I can ship to depends on the selling platform (online shop on fleurbleuedesign.com or Etsy) you choose to process your order.
Online shop
FLEUR BLEUE DESIGN sells on Etsy
Etsy is an international marketplace where FLEUR BLEUE DESIGN is represented with a store. As a retailer, I can use it to process and ship orders worldwide.
Can I track my shipment?
Yes, I generally ship all orders with tracking only. I will forward you the shipment ID as soon as possible on the day of shipment.
Where can I find tips about hair jewelry & accessories?
Can I combine a veil with hair accessories?
Can I combine real flowers with hair accessories?
Yes, flowers can usually be beautifully complemented with hair accessories. This gives the bridal hairstyle a romantic touch. Have you ever thought of using fresh green instead of flowers? In fact, there are only a few varieties of flowers that I have found during my work as a bridal stylist are suitable as hair ornaments. For detailed information and many tips on this topic, see my blog posts.
Silk samples / swatches
The silk flowers of FLEUR BLEUE DESIGN are small treasures and are created in several steps by hand. The finished flower has a special & characteristic firm texture - different from what you might know from "so-called silk flowers". This is a deliberate effect and ensures that the silk flowers stay in shape and you can enjoy them for a long time. Read more about the creation of silk flowers.
Order a sample
If you want to get an impression about color & texture, I offer free silk samples. You can easily order the sample by e-mail or directly in the online shop. This service is completely free and without obligation for you. All I need from you is your name and address.

Shown flowers: Cherry Blossoms
Where can I buy your jewelry?
All jewelry pieces can be ordered directly in the german online shop. A large selection is also available at the international market place Etsy - where you also can find english product information.

Do you have a retail store?
Unfortunately, there is currently no store or showroom where I can advise you personally. Nevertheless, I would like to support you in the choice of hair jewelry and am available for a hair jewelry consultation by mail. You can find more information in the FAQ section Advice.
Custom order
Can you make something new for me or adapt something?
Experience has shown that completely new custom designs as well as adjustments or changes to my existing designs are very labor intensive and time consuming. It often happens that the desired material is not in stock and has to be organized separately. All this causes higher costs for the customer and cannot be offered for free.
Adjustments to my jewelry pieces
Adjustments or changes to my existing designs may be possible. Please write me a message with your wishes. Please let me know the desired date until when you would like to have the piece of jewelry and also tell me your price idea. Only when I can estimate whether your wishes can be realized in the available time, I can contact you with a cost estimate. Please note that custom-made products are generally excluded from return. Of course I will coordinate with you in the work process to make sure that everything fits. For this we should definitely allow enough time.
Special designs on special request
Unfortunately I do not accept requests for individual custom-made products (e.g. you have seen something you like in another store). I respect the work of other designers and do not copy anything.
Cooperation / photo shoot
Styled Shoot planned?
You're planning a photo shoot or have an idea for another project and are looking for matching hair accessories? Then drop me a line and tell me more.
You can have a look in my portfolio to see some of the projects I did in the past.
Can I book you for my bridal styling?
Bridal styling by Daniela M. Weise
I am very pleased that you like my bridal styling examples so much that you are interested in a bridal hairstyle and bridal makeup. I would have loved to support you with your bridal styling, but I have ended my active time as Make Up Artist & Hairstylistin at the beginning of 2020 and am no longer bookable. But I would like to invite you to be inspired by my bridal stylings and to use the valuable tips. Sharing and passing them on is welcome!
Of course you are also welcome to continue browsing through my online shop and order your bridal hair accessories from me. I also offer you to support you in choosing your hair ornaments. Read more about this under the FAQ-point Advice.
Wholesale / retailer conditions
Dealer conditions & cooperation
Thank you very much for your interest. I am very happy that you are thinking about adding FLEUR BLEUE DESIGN jewelry to your assortment and offering your customers something special - Handmade in Germany.
Bridal fashion stores, bridal stylists & hair stylists
I grant a discount on my hair jewelry (except for assembled sets and reduced sale items). I will gladly send you the information for the discounted conditions. If you are interested, just send me a

message

and we will discuss everything further.
Gift cards
In the shop I offer various digital gift certificates starting at 25€ - ideal if you want to give someone a special gift and make sure it's the right accessory from FLEUR BLEUE DESIGN.
Note:
Please note that I currently only offer digital gift certificates. I.e. you will receive an individual code by mail, which can be entered directly in the online store when you place your next order.
Advice wanted?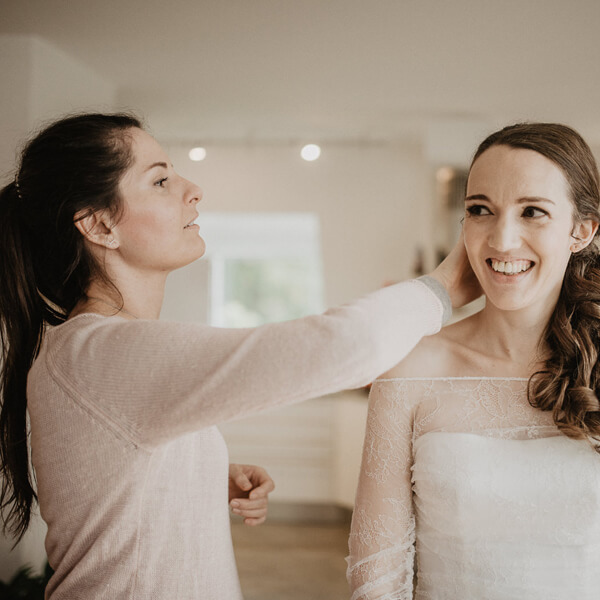 General tips for the bridal jewelry choice can be found on my website under Beratung (only available in german at the moment).
I am also happy to support you with an individual consultation. The information I need from you can be found above in the FAQs under << Advice individual >>.
I look forward to your message,