In this short article I do not only tell you a little bit more about the wedding fascinator JOSEPHINE, but also show you some ideas for style options.
Did you know that many of my jewelry pieces are named after a bride that I did the bridal styling for? JOSEPHINE, is such a design. About the design
JOSEPHINE is a filigree 2-part wedding hair accessories, which combines elegant and romantic elements wonderfully and complements each other perfectly. It is made with jewellery wire, which can be bent a little bit. The piece is available in gold or silver.
The larger main piece is three-dimensional and decorated with individual freshwater pearls and loops of Czech glass beads. A handful of delicate silk flowers are loosely distributed on the base.
The additional hairpin is delicately worked and takes up the loop pattern of the main piece. It is a perfect addition that can be individually inserted into the hairstyle.
Behind the Scenes
The silk flowers look like small jasmine blossoms and are made of silk organza. They are created in several steps.
The petals are cut out by hand and then worked with a special tool ("flower iron").
With heat and a little skill, life is breathed into the otherwise flat fabric, giving the flower its lively shape.
The making
If you want to know more about the creation of silk flowers, then feel free to read the blogpost

"How are silk flowers created?"
There I not only tell you in more detail about the individual steps, but also show you even more pictures of the creation process in the studio.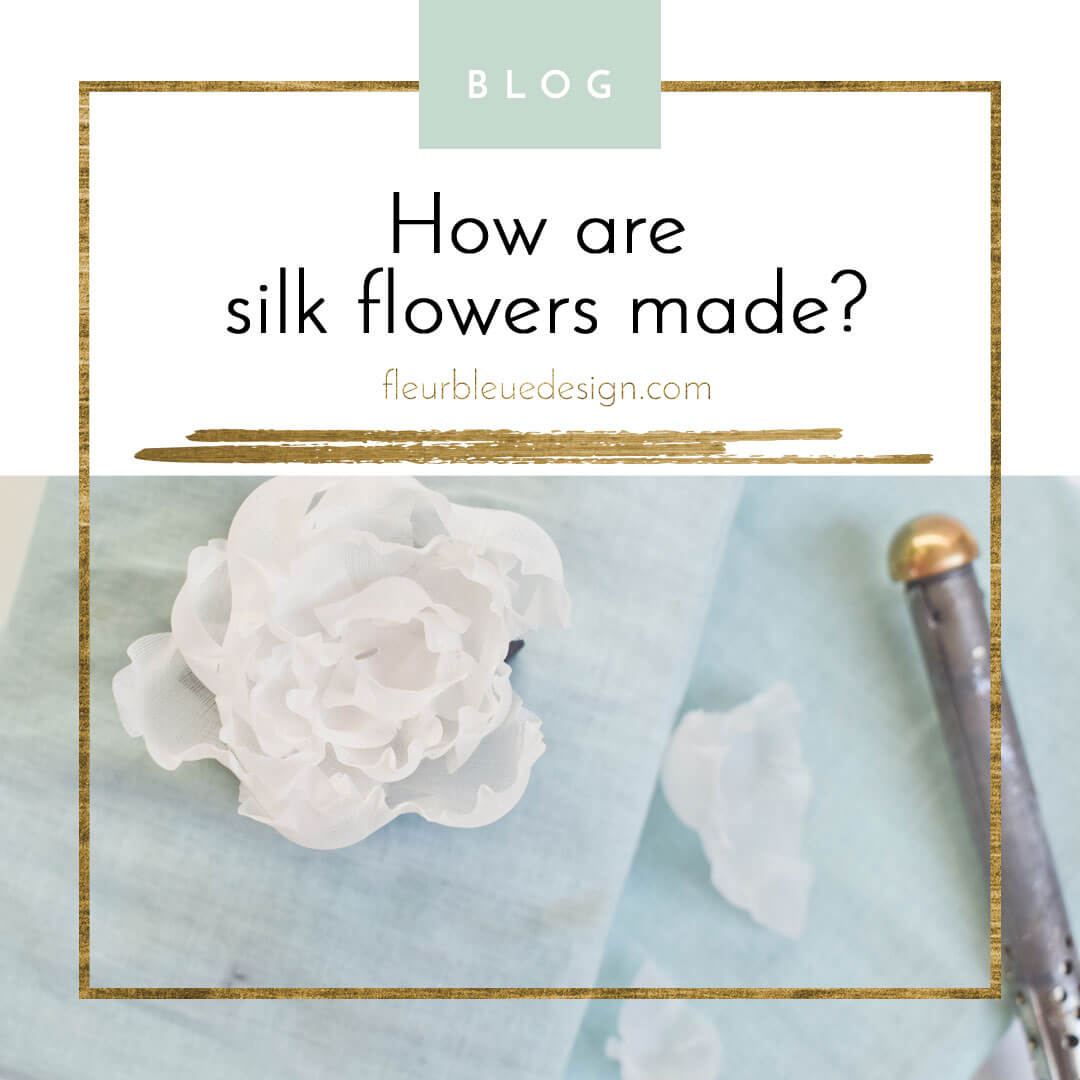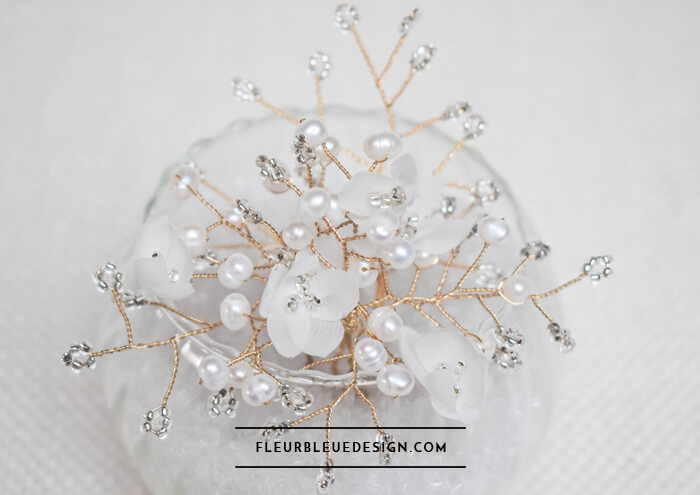 Styling ideas
This hair accessory looks especially nice in a feminine, playful or even elegant wedding hairstyle. Depending on your personal taste, a veil can also be combined with it.
Updo
Whether worn sideways or placed in center of the hairstyle, this wedding fascinator is a wonderful eyecatcher in a feminine updo.
Half-Updo
And who would rather prefer to wear a playful half-updo for the wedding, has also a beautiful eyecatcher with this hair accessory.
– – – – – – – – – – – – – – – – – – – – – – – – –
Wedding Hair Accessories: JOSEPHINE
(1) Braut: Katrin / Brautstyling: Daniela M. Weise / Foto: Jung und Wild design
(2) Braut: Alejandra / Brautstyling: Daniela M. Weise / Foto: Bertram Rusch
(3) Braut: Minami / Brautstyling: Daniela M. Weise / Foto: Marie Hornbergs