Have you ever asked yourself if you want to wear real flowers as hair accessories on your wedding day?
As a bridal stylist, this wish is often brought up to me. And for years I have been amazed at how little the subject is actually dealt with. Unfortunately, there is a lot of ignorance about this topic and it is not uncommon for me to hear that the beautiful idea turns into a fiasco rather than a dream come true.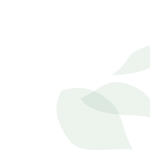 I would like to shed some light on the dark and show you what possibilities there are and what you have to pay attention to. With this information, you can more easily answer the question of whether real flowers are the right choice for you or you should rather look for alternatives such as bridal hair accessories with flowers.

PEONY | Visit it on my Etsy shop
So that I can keep the blog post up-to-date with tips, ideas & styling examples, you can now find it at a central location directly on daniela-m-weise.de.
Please share and forward this information.
Visit the blog
---
---

JOSEPHINE | Visit it on my Etsy shop

SUSANN | Visit it on my Etsy shop – – – – – – – – – – – – – – – – – – – – – – – – –
Image 1 | Photo: Schokolinse | Brautstyling: Daniela M. Weise | Bride: Verena
Image 2 | Photo: Jung und Wild design | Brautstyling: Daniela M. Weise | Bride: Katrin | wedding hair accessories: JOSEPHINE
Image 3 | Photo: Sindia Boldt | Brautstyling: Daniela M. Weise | Bride: Juliane | wedding hair accessories: SUSANN