On a bitterly cold winter day (-10°C), a small group of wedding professionals went to the dream wedding location "Die Alte Gärtnerei" and we were allowed to shoot in the enchanted greenhouses as well as in the outdoor area.
As a bridal stylist I was responsible for hair styling and make-up of the model couple and gladly provided bridal hair accessories by FLEUR BLEUE DESIGN. In fact the modern hair band and the matching hairpin design ELODIE DELUXE was created especially for this occasion. I was inspired by the winter motto and chose mainly glass beads.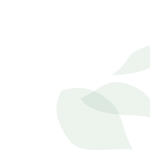 Variant 1: Bridal hair accessories combined with real flowers
For the shooting a natural and casual bridal look was desired. For this purpose I put Elisa's shoulder-length hair in waves and put it into a loose half-open bridal hairstyle.
Styling tip:
The

bridal hairband ELODIE DELUXE

is placed in the front of the hair and the sides are slightly wrapped around the hair – this not only looks pretty, but also stabilizes the hair accessory and makes sure that it stays in the desired place.
At the back of the head, fresh flowers, some green and the hairpins ELODIE DELUXE are combined as eye-catchers. At -10°C the fresh flowers unfortunately gave up within a few minutes and were no longer pretty to look at. Good that I was prepared and had silk flowers CHERRY BLOSSOM as an alternative. Would you like to learn more tips on using real flowers as hair accessories? Then be sure to visit my detailed blog post!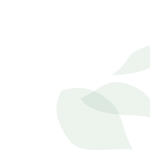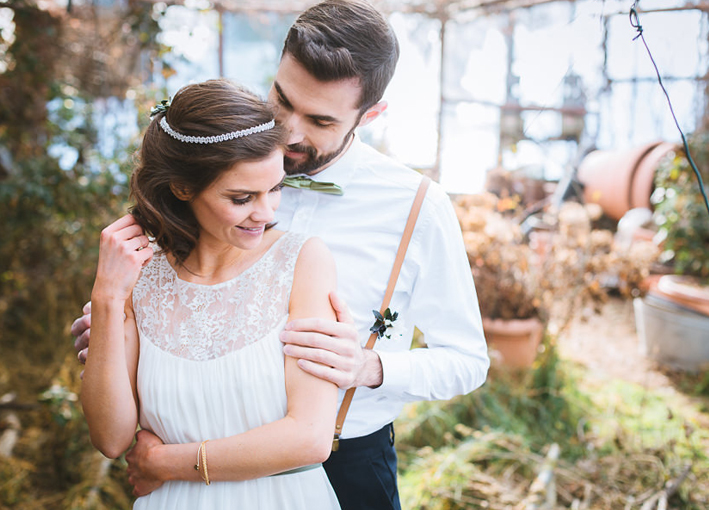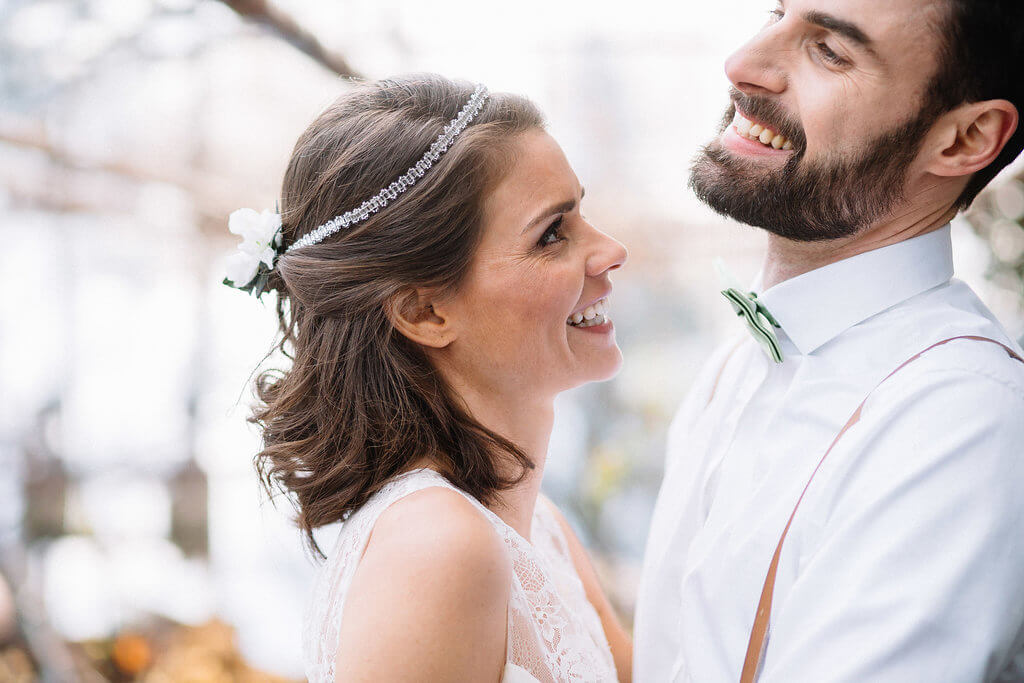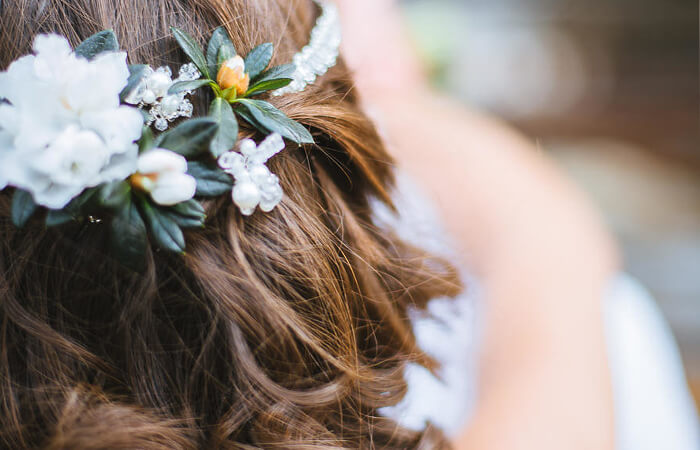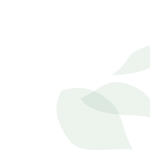 Variation 2: Bridal hair accessories combined with silk flowers
Bridal hair accessories set 3: hairband + hair pins ELODIE DELUXE + CHERRY BLOSSOM silk flowers
So here is the same bridal look but now with the silk flowers CHERRY BLOSSOM. The practical thing about these hair flowers is that they are attached to hair clips and can be easily attached to the hairstyle. By the way, the silk flowers are also available in pink and red.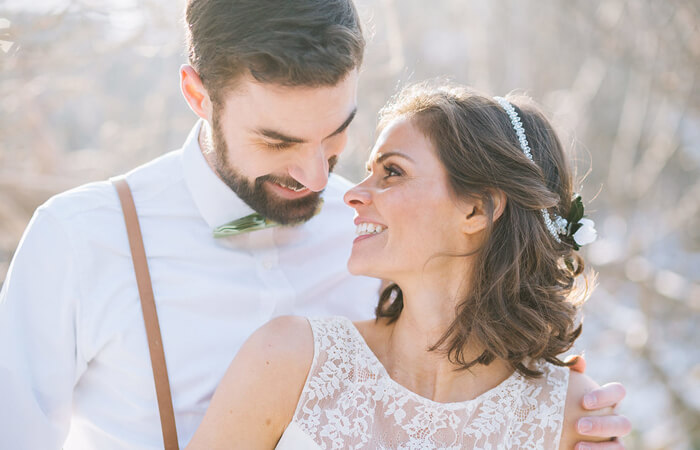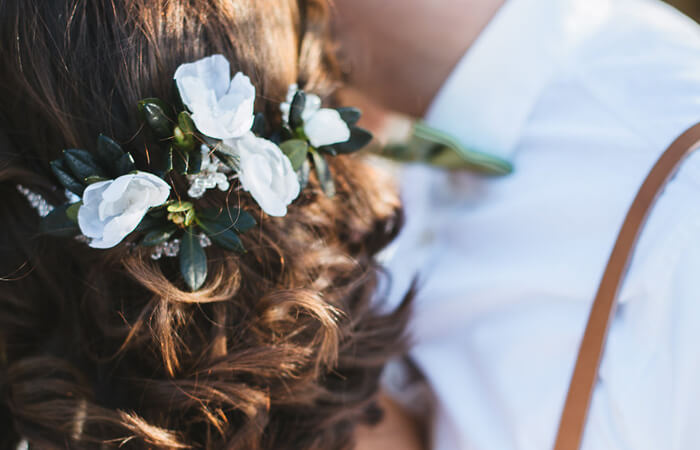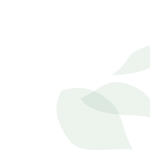 The used bridal hair accessories in detail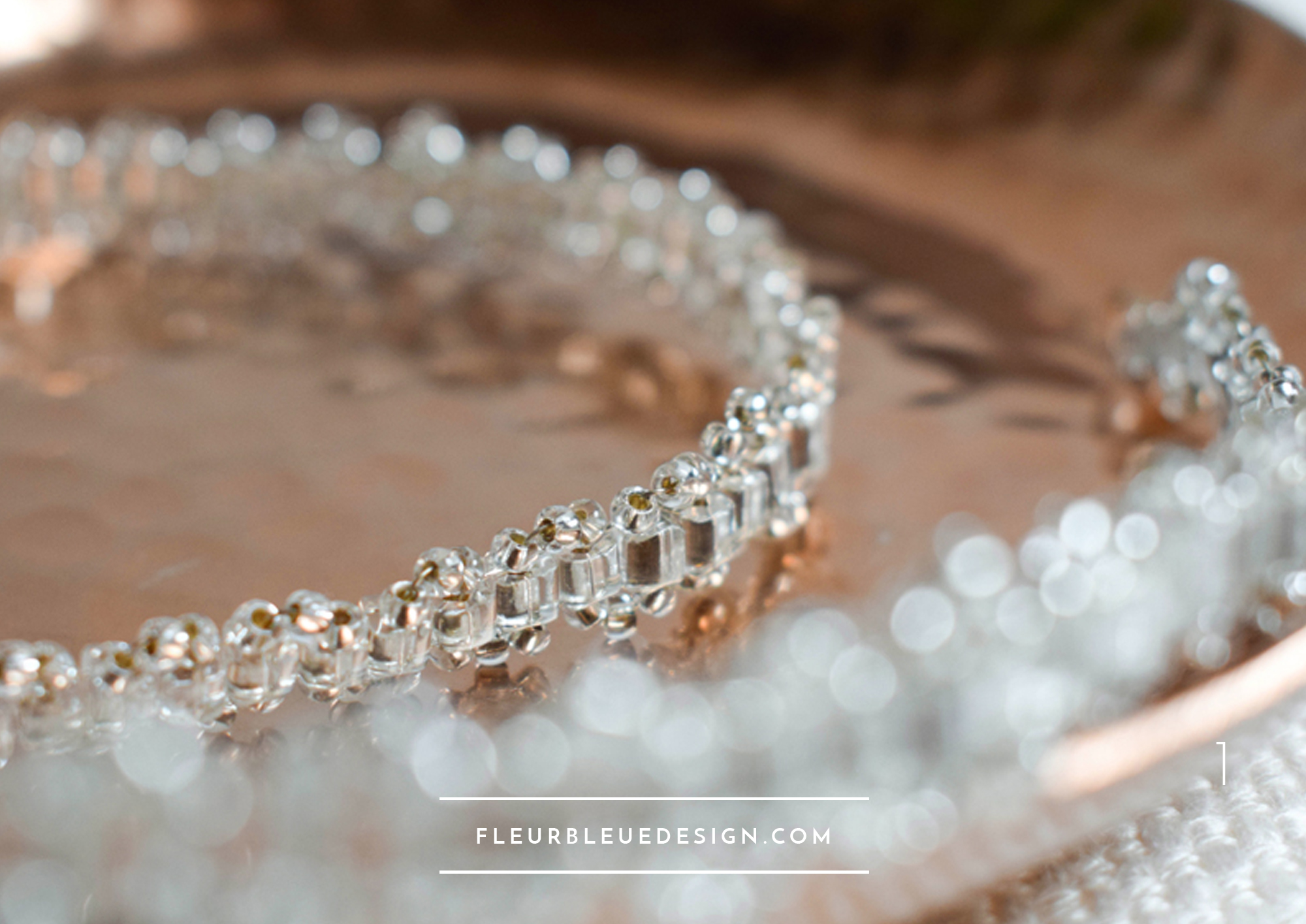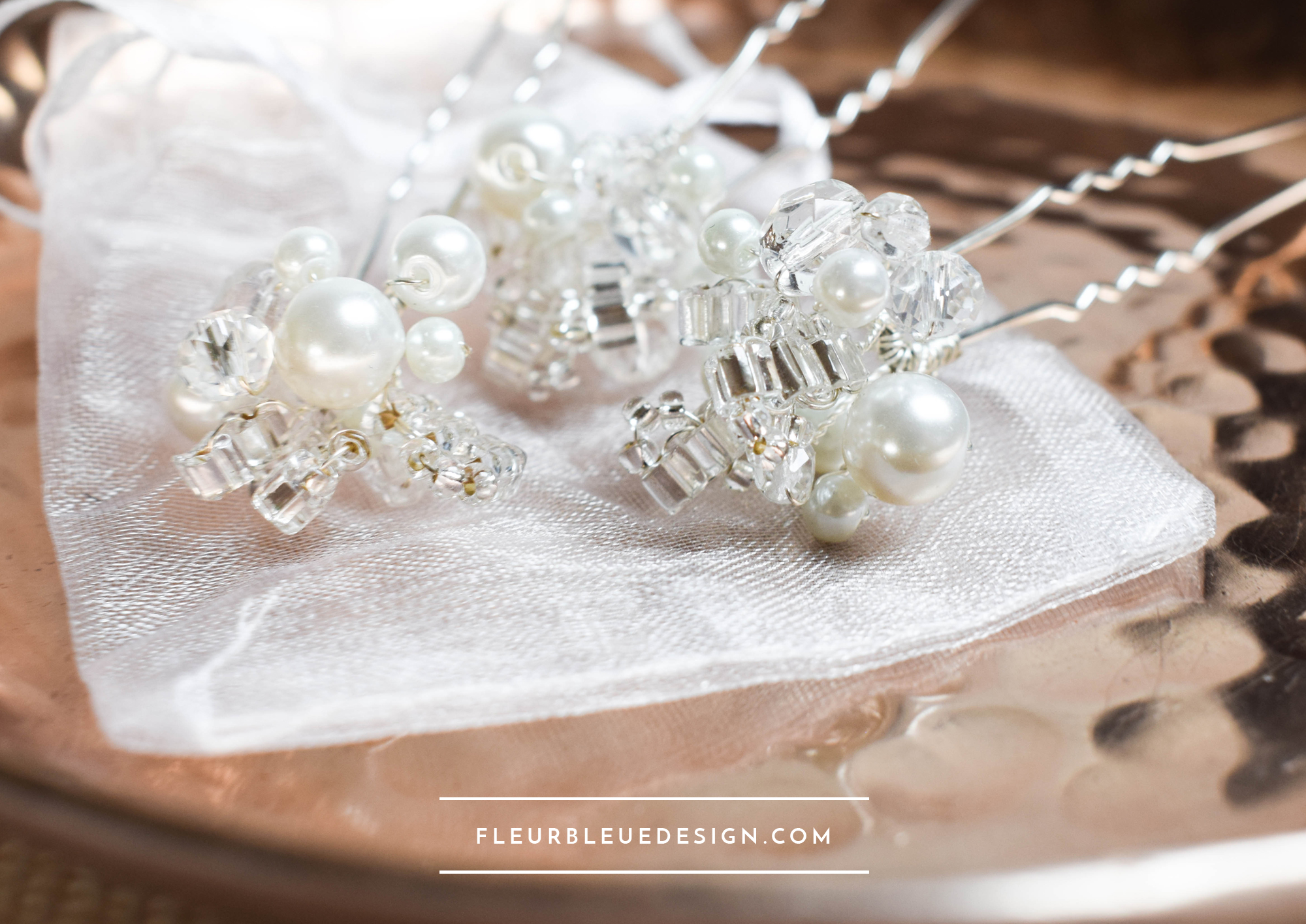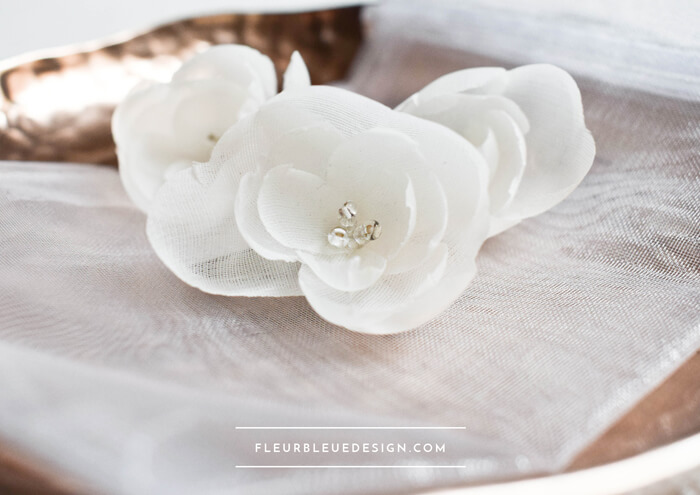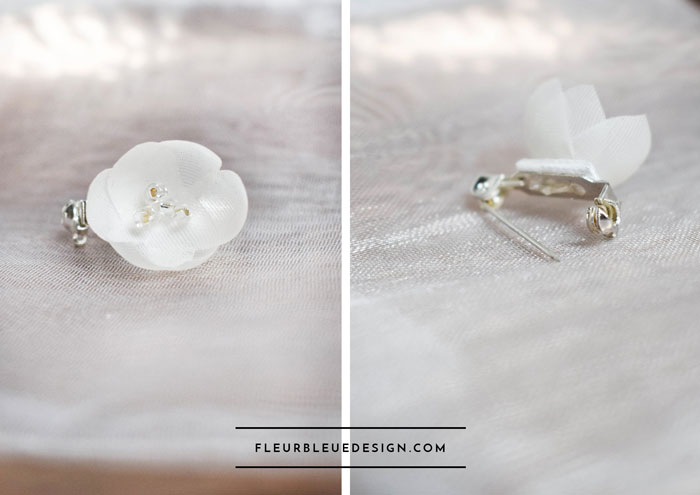 Visit the shop
– – – – – – – – – – – – – – – – – – – – – – – – –
Foto & Konzept: Ulrike Schwille & Chris Eberhardt
Brautpaar: Elisa & Julian
Make Up & Hairstyling: Daniela M. Weise
Brautkleid: Glow by Elfenkleid
Braut Haarschmuck: FLEUR BLEUE DESIGN
Schmuck: Frida Design
Kuchen: Ebru Akar – Ebrus Kitchen
Papeterie: Zauberhafteprints
Blumen: Karolina Szabelski – ClassyFlowers München
Location: die Alte Gärtnerei
Featured at