FLEUR BLEUE DESIGN by Daniela M. Weise
Hello,
nice to meet you. I'm Daniela M. Weise and the face behind FLEUR BLEUE DESIGN. All jewelry pieces are designed & handmade by myself. High quality and a romantic design is very important to me.
FLEUR BLEUE DESIGN was founded during my work as a bridal stylist, where I had the pleassure to support +150 brides with make-up and hairstyling. I have worked with several accessories, which could not convince me as a hairstylist. My motivation to do it better!


The Story
1997
It all started as a hobby
The art of beading is not new to me, because it fascinates me since I am 13 years old. I taught myself my craft and the passion has not let me go since my teenage years.


2012
The creative journey begins
By becoming a professional Make Up Artist & Hair Stylist, I fulfilled a childhood dream. While still in training I founded my jewelry label and made at that time more traditionally inspired jewelry pieces.
Since 2014
Focused on bridal stylings
Soon I knew I wanted to specialize in bridal styling. So it was easy for me to focus on bridal styling and bridal accessories, combining the two.
FLEUR BLEUE DESIGN was born.
2015
Silk flowers
Artificial flowers have fascinated me for a long time and they are wonderful bridal accessories.
So I discovered the art of making silk flowers by hand for myself. The finished flowers I use since then very happy for my designs.
Till 2019

Until 2019 I was allowed to do about 150 bridal stylings myself and am very happy that more than 500 brides worldwide wore jewelry by FLEUR BLEUE DESIGN on their special day. I really enjoy reading about "my brides" and showing their bridal stylings.


From 2020

Since 2020, I no longer take over bridal stylings (to the farewell letter in german), but I am still creative.
Because I continue to run my bridal jewelry label FLEUR BLEUE DESIGN and is constantly evolving. You can find the new designs in the online shop and a selection on the international market place Etsy.
Bestseller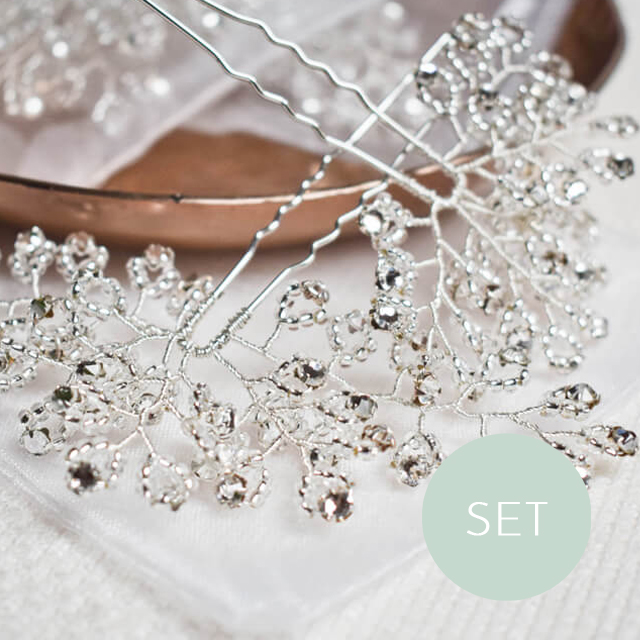 NADINE
|
Visit it on my Etsy shop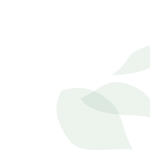 I am looking forward to your order in my online shop or over Etsy.
And if I can help you, please contact me via mail or Etsy direct message.
Thank you very much for your trust and support!

About the collection
What is characteristic for the jewelry?
Sometimes minimalist and with "clean chic" or even full of details are the wedding hair accessories from FLEUR BLEUE DESIGN. Some of them are also available as perfectly matched bridal hair jewelry sets.
I love to combine finely balanced tone-in-tone color combinations with different techniques and materials or to consciously use just a touch of color as an accent.
I also like to include flowers in my designs. I am particularly fascinated by feather-light silk blossoms, which I make completely by myself from the first draft to the finished flower.
Tips & advice on the subject of hair accessories
Why silk flowers as hair flowers are a wonderful alternative to real flowers as hair accessories, you can read in my blog..

The name
Why did I choose the name
FLEUR BLEUE DESIGN for my jewelry label?
No, I think I have no French roots, but I am a hopeless romantic person and therefore love it romantic, feminine and elegant. But everything has to be harmonious and not too much.
In addition, I am in love with flowers and am fascinated by their perfection. Mother Nature is the greatest artist ever and the best source of inspiration for me. Peonies are one of my favorites.
FLEUR BLEUE
Incidentally, this is a fixed French expression and means romantic as well as playful and was the perfect choice for the name of my jewelery label.

Visit the online shops