Welcome to the english overview
Since my main site is in german I thought that it might be confusing
for english speaking brides to find what they are looking for.
On this overview I would like to send you in the right direction to make it easier for you. elegant, feminine & romantic
high quality wedding hair accessories from Munich-East
Whether you want something subtle, minimalistic, romantic or something more elaborate on hair accessories,
FLEUR BLEUE DESIGN offers a fine selection of bridal hair accessories –
designed & created by bridal stylist, make-up artist & hairstylist Daniela M. Weise.
If you have questions or need advise on my wedding hair accessories
your welcome to send me a message,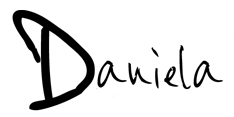 What is my story?
I started working as Make Up & Hairstylist in Munich, Germany back in 2012. Since 2014 I'm specialized in bridal stylings and I have a special relation to hair jewelry. That's why I also started in 2014 designing and creating my own wedding hair accessories for FLEUR BLEUE DESIGN – profiting from my work experience with over 170 brides and benefiting from my over 20-years long-term passion for beads.
FLEUR BLEUE DESIGN
– feminine wedding hair accessories –
All wedding hair jewelry by FLEUR BLEUE DESIGN is:
♥ designed and handcrafted by bridal stylist Daniela M. Weise
♥ inspired by the wishes of "real brides"
♥ only available in very small series, no anonymous mass-produced goods
♥ made with high quality material
♥ easy to insert
♥ handmade in Germany Tips & tricks on the topic wedding hair accessories
FAQs
Shops
You can find the wedding hair accessories of FLEUR BLEUE DESIGN
in the official shop (only available in german)
or the international Etsy shop.
Free worldwide shipping on orders of 100.-€
Payment & Shipping
Terms and Conditions
Data Privacy
Imprint