Welcome to the english overview
on this page I would like to send english speaking brides in the right direction on my mostly german sites. elegant, feminine & romantic
high quality wedding hair accessories from Munich-East
Whether you want something subtle, minimalistic, romantic or something more elaborate on hair accessories,
FLEUR BLEUE DESIGN offers a fine selection of bridal hair accessories – designed & created by bridal stylist, make-up artist & hairstylist Daniela M. Weise.
If you have questions or need advise on my wedding hair accessories your welcome to send me a message,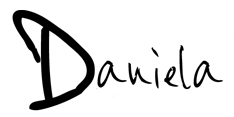 Shops
Free worldwide shipping on orders of 100.-€

What is my story?
I started working as Make Up & Hairstylist in Munich, Germany back in 2012. Since 2014 I'm specialized in bridal stylings and I have a special relation to hair jewelry. That's why I also started in 2014 designing and creating my own wedding hair accessories for FLEUR BLEUE DESIGN – profiting from my work experience with over 170 brides and benefiting from my over 20-years long-term passion for beads. Tips & tricks
on the topic wedding hair accessories No content has been found here, sorry 🙂
FAQs
Payment & Shipping
Payment methods
You can pay your order via bank transfer or PayPal.
For that you will get the neccessary information right after your order. Shipping
Germany
Shipping costs flat | 4,90€
Free shipping from 100.-€ order value
Rest of the world
Shipping costs flat | 5,90€
Free shipping from 100.-€ order value
Shipping tracking service
All orders will be shipped with tracking service
with Hermes (national) or Deutsche Post (international).
I will forward the tracking ID as soon as possible on the day of shippment.
Please be informed about any customs and import taxes
that may apply will the buyers are responsibility.

Shipping time
Here you will find an overview of the usual shipping times for shipments within Germany as well as for international shipments.
Germany | 1-2 days
Austria | 2-3 days
Switzerland | 2-3 days
EU | 2-7 days
UK | 3-5 days
USA | 5-7 days
Rest of the world | 6-14 days
If you would like to know a more exact shipping time for international orders, you can use the
calculator of Deutschen Post
and choose "Brief"